Clear Touch Pool Service Weekly Service 101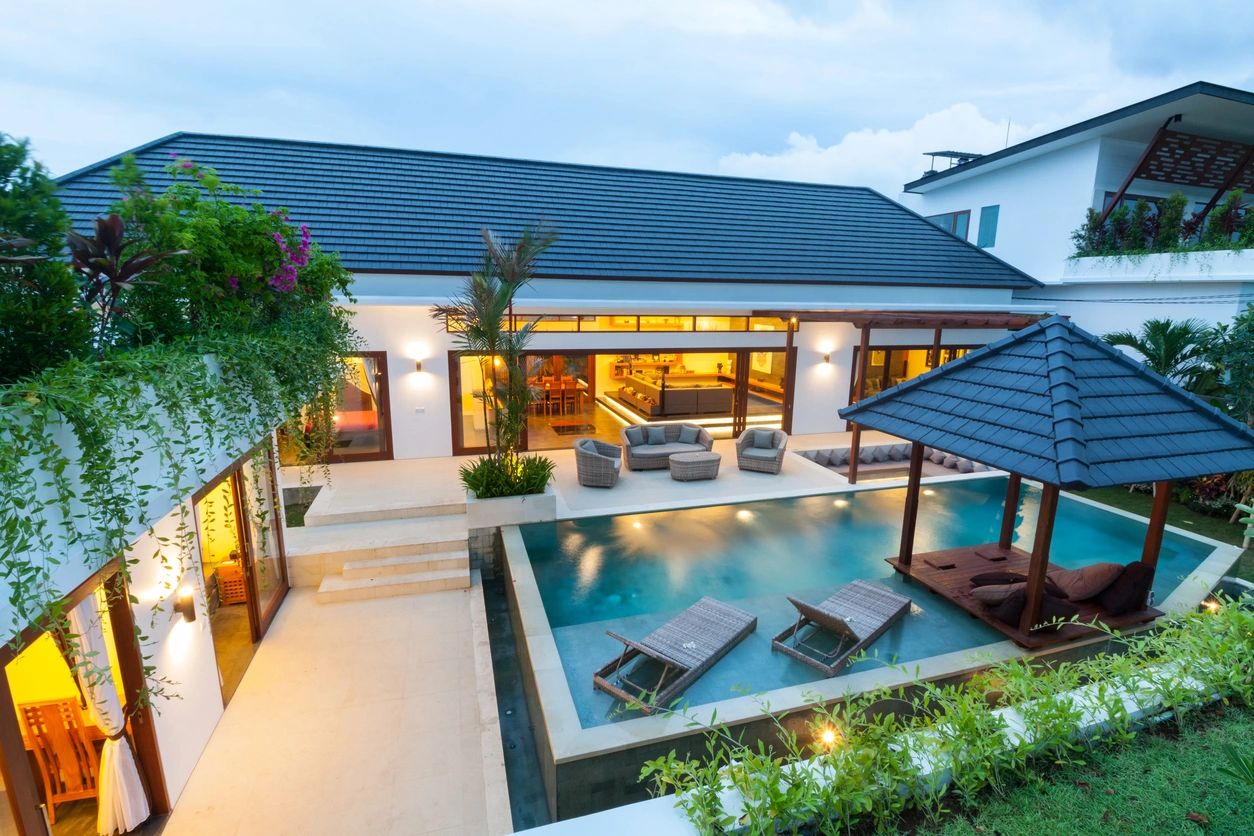 Clear Touch Pool Service is here to help you with all your Weekly Service needs! Here is information on our service and what is included.
Why do you need pool service:
Swimming pool service is absolutely essential in Arizona due to the unique climate and conditions of the region. With scorching summers and limited rainfall, maintaining a pool can be challenging without professional assistance. A reliable pool service ensures that the water remains clean, balanced, and safe for swimmers, combating the intense heat while preserving the pool's longevity. From regular cleaning and chemical treatments to equipment maintenance and repairs, these dedicated professionals ensure that Arizonans can enjoy their pools year-round, providing a refreshing oasis in the desert landscape.
What's included in our weekly service:
Brush tile line, walls and steps
Empty all baskets (pump, skimmer, leaf trap, etc)
Start up system check for leaks, check system pressure, correct operation, bleed air from system, etc
Backwash filter  as needed (usually about every 2-3 weeks)
Test and balance chemicals (chlorine level, ph, alkalinity, cya, calcium hardness, salt level, water temp.) We do LSI on all chemical readings to correctly balance water. This is the only correct way to truly balance the water. Please click the link below for more information on Langlier Saturation Index LSI and water chemistry. https://cleartouchpoolservice.com/langlier-saturation-index-lsi-water-chemistry/
Net debris and clean pool
Secure gate our our way out
We send a report is service trip that includes:
1. Time and date of service 2. What we did while we were there 3. Chemical readings 4. What chemicals we added to the pool 5. A picture of the pool and spa when we leave to insure communication.
How often do we come:
We come once a week on the same day every week. You are assign the same day and the same technician every week. Full service every week.
We bill for the month of service the 1st of every month. We base our monthly rate off of 4 weeks. There are 12 months in a year. 12 months x 4 weeks = 48 weeks. There are 52 weeks in a year. Depending on which service day you are on, you will have four months throughout the year that have five weeks. We still come and service your pool on the 5th week and we do not charge extra for that. We do take 4 vacation weeks throught out the year.
Spring
Fall
Thanksgiving

 

Christmas / New years.

                           
Therefore, at the end of the year you have paid for 48 weeks and you receive 48 weeks of service. Our technicians work hard throughout the year and deserve some time off with their families. We have done our best to take time off when the weather is not hot yet so it has minimal effects on the pool.
In the end Clear Touch Pool Service is here to help you with all your Weekly Service needs!